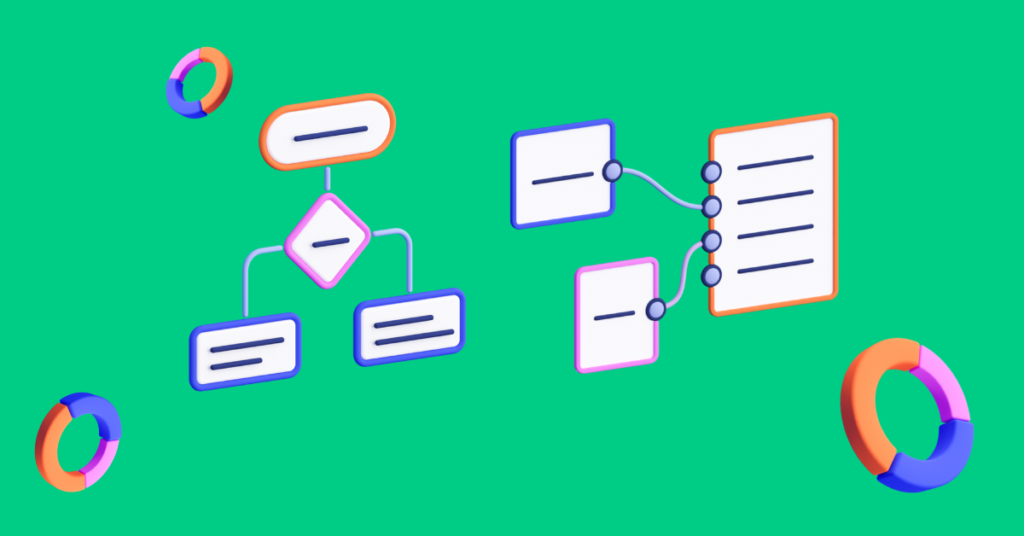 Data Loss Prevention
Getting the Right User Data: The Best Tools for User Activity Monitoring in 2022 for Every Need
Organizations use User Activity Monitoring (UAM) software for three reasons: to secure their digital environment, optimize productivity, and ensure compliance.
All UAM solutions track users (e.g. employees or contractors) as they interact with company-owned resources including networks, applications, and devices.
Organizations with a need to protect their property depend on UAM software to detect and contain risky behavior.
Some organizations choose a UAM when they need productivity-related data, such as workflow optimization.
For organizations that need to comply with privacy regulations, UAM software can implement and report on appropriate protocols for GDPR, HIPAA, and PCI DSS.
The best tools for user activity monitoring can meet all three needs.
What User Activity Monitoring Software Actually Does
UAM software observes and records individual user actions on an organization's digital property. Highly customizable tools can be used to generate specific, actionable insights into patterns that present a risk to productivity, security, or compliance.
What Security-Focused UAM Software Does
Security-focused UAMs guard an organization's technological assets from misuse, whether through negligence or malicious/criminal intent. Most tools in this category record session activity through screen capture in order to collect evidence of compliance with regulations and security protocols.
Basic UAM tools categorize user actions according to their level of risk, sending automatic alerts. More sophisticated tools monitor patterns and trends, placing each action in a wider context and allowing early threat detection. The most advanced security-focused UAMs can even offer automatic responses that block and prevent risky user actions.
What Productivity-Focused UAM Software Does
Basic productivity-focused UAM software measures and reports on time and attendance, replacing manual time-keeping or time-clocks. Often, these tools don't record user activity through screenshots or video capture.
More sophisticated UAMs are capable of categorizing blocks of times. Productive/non-productive time per user is one way to categorize that data, but the best tools go beyond that, allowing leaders to build custom categories and track time by project, client, or retainer.
The best productivity-focused UAM tools collect and process even more information, tracking individual keystrokes and clicks and monitoring access of applications and urls. Using behavioral analytics, they provide insight into workflow inefficiencies and highlight opportunities to streamline processes.
What Compliance-Focused UAM Software Does
All organizations have a responsibility to comply with privacy legislation and regulation in their area of operation. Many industries require regular compliance audits which place the burden of proof on the organization. Compliance-focused UAMs create internal controls to identify and block non-compliant user actions.
Basic UAM tools can be configured to satisfy compliance requirements, while more sophisticated tools have pre-built templates built for major global privacy regulations such as GDPR, and PCI DSS. The best UAMs log and analyze all user activity to identify potential violations before they occur. Advanced UAMs also utilize screen recording to prove compliance in the event of an audit, or to aid in the forensic investigation of suspected non-compliance.
The Costs of Un-Monitored User Activity
Vulnerability to Insider Threat
Whether an organization chooses to monitor user activity or not, the threat of attack is ever-present. Ransomware attacks increased over 800% between 2020 and 2021, and show no signs of slowing in 2022. Users are opening, clicking, and interacting with more phishing links than previous years, divulging privileged information and opening the door to attackers with malevolent intent.
Insider threats can be caused by a careless/negligent insider, an insider with criminal intent, or an opportunistic invader using stolen credentials. The average insider threat costs $15.4 million and 85 days to contain and resolve, draining the resources of even the most resilient organizations.
Lost Revenue
23% of the cost of an insider breach is due to business disruption or downtime. Vulnerable endpoints may need to be shut down until the threat can be contained, and critical business processes can't restart until the environment is secure. In 2021, a former medical device packaging employee disrupted the supply chain by elevating his credentials and deleting more than 120,00 records.
Lost Technology
Technology compromised due to an insider threat must be repaired, replaced, or enhanced. These expenditures account for 21% of the cost of an insider threat. Coca-Cola lost control of the personal data of 8,000 employees when a former employee stole a hard drive.
Missing Compliance Evidence
Organizations in certain industries need to regularly prove their compliance with privacy and data protection regulations during audits. Without a UAM solution, leaders may have difficulty proving their organization meets compliance obligations, risking penalties and fines. In 2021, the SEC fined JP Morgan $125 million for failing to preserve communications in line with financial services regulations.
Armed with data provided by a robust UAM tool, leaders can confidently prove the results of their threat detection and response strategy to regulatory bodies.
Missing Legal Evidence
Should remediation of the insider threat include prosecution in a court of law, UAM tools provide the objective evidence needed to convict attackers and prevent them from profiting from their crime.
Operational Inefficiencies
Research conducted by Harvard Business Review suggests that inefficient business processes cost businesses more than 20% of their productive capability. Manual report generation is an effortful, time-intensive task that can easily be subject to human error. Active activity monitoring strategies such as direct observation take up valuable time and energy that could otherwise be devoted to running and growing the organization.
Organizations without a UAM solution may waste resources trying to solve problems they don't yet fully understand, leading to frustration and decreased productivity.
The right UAM tool can identify process gaps, skills gaps, and redundancies to eliminate suboptimal practices. With customizable metrics, organizations can isolate applications that damage productivity.
Best User Activity Monitoring Features for Every Need
At minimum, the user activity monitoring solution you choose should feature the following capabilities:
Product implementation reveals immediate opportunities to increase efficiency, enhance security, ensure compliance or (ideally) all three.
Advanced analytics automatically monitor activity on an ongoing basis according to organizational parameters.
Extensive customizability allows leaders to objectively answer precise questions.
Trend and pattern analysis places both productivity and security data within a wider context.
Best UAM Software Features to Increase Productivity
When increasing productivity is the highest organizational need, look for tools that include these features:
Create custom KPIs to track and measure the user activity that matters most to your organization.
Monitor all users from anywhere in the world, including remote employees and contractors with access to your system.
Block or limit access to websites and applications that interfere with productivity.
Use customizable alert systems to send reminders to employees that have been idle or distracted for too long.
Best UAM Software Features to Secure Data
If your organization needs to secure networks, drives, and devices, seek out UAM software that can:
Block malicious activity and alert the security team to vulnerabilities with robust endpoint monitoring.
Secure compromised devices using remote-wipe and lockout features.
Seamlessly feed data to your SIEM with plug-and-play integration.
Shut down attempted attacks before they succeed with alerts and automated responses.
Best UAM Software Features to Ensure Compliance
To maintain compliance with relevant industry regulations, choose UAM tools that allow your organization to:
Implement internal controls to satisfy compliance requirements.
Verify the presence and efficacy of internal controls during compliance audits with transparent reporting.
Use pre-built templates to achieve out-of-the-box compliance with major privacy regulations.
Detect and intervene before non-compliance happens minimizing penalties and fines.
Inform forensic investigations with immutable logs, video recordings, and OCR search in the case of an incident.
What to Consider When Choosing User Activity Monitoring Software
UAM software ranges from simple time-tracking to complete visibility over every endpoint. The best tool for your organization depends on your need, your size, and your industry.
Size
All organizations can benefit from productivity enhancements, and they all need to secure their property against threat. Larger organizations, however, experience more attacks than small ones. Look for a UAM solution with experience serving similarly sized businesses. Many products were designed specifically for small business, large enterprise, or government agencies.
Intended Purpose
Many productivity and project management UAM tools don't do much to keep data secure or ensure compliance. Security and compliance-focused UAMs can lack efficiency optimization features.
Before choosing a UAM, consider your organizational needs and priorities, as well as existing software. The best UAMs are able to integrate seamlessly with other applications while addressing security and productivity, and compliance concerns.
Industry
Industries that operate under intense regulation (e.g. financial or healthcare organizations) have a high need for security/compliance support and will benefit the most from user activity monitoring tools that perform regular screen captures or video record session activity. Access to this evidence can prove critical in audits and incident investigations.
Best User Activity Monitoring Software:
Teramind: The Best UAM Solution for Any Need
Full suite of security, productivity, and compliance features to meet the needs of any organization.
Supports organizations of all sizes, in every industry, including government agencies with on-premise and cloud-based deployment options.
Advanced AI and behavioral analytics help leaders understand the story behind the data.
Targeted, resource-conscious intervention informed by trend and pattern analysis.
Logs and records all kinds of user activity for ease of forensic investigation, including keystrokes, instant messages, emails, application and web traffic, file transfers, document printing, and even online meetings.
The intuitive user interface, ease of report generation, and clear, color-coded charts and graphs provide valuable, accessible business insights.
Remote desktop control allows immediate takeover in the event of a threat and can also be used to provide remote support and targeted training
Pro: Productivity-focused with a centralized portal for time tracking, payroll, and billing, can track fleets through GPS.
Con: Lack of video capture makes it more difficult to investigate events after they occur.
Pro: Automated time mapping streamlines project-based billing.
Con: Productivity tool without insider threat protection.
Pro: Simple tool with effective workplace management features.
Con: Lacks GPS tracking; not appropriate for fleet management.
Pro: Integrates with existing accounting and payroll software.
Con: Not intended for enterprise or government agency deployment.
Pro: Proactively identifies employees at risk of burnout. Productivity focus may help maintain employee trust and morale
Con: Does not log keystrokes, monitor email, or video record activity. Lack of security focus may not adequately protect data.
Pro: Allows monitoring of third-party service providers.
Con: Limited functionality on mobile devices.
Pro: Intense security focus may be more palatable to employees.
Con: Will not replace existing time-tracking or productivity solutions.
Pro: Set baseline behaviors based on group or individual activity and get alerts when a risky change in pattern is observed. 
Con: Cumbersome installation process, difficult to deploy on remote machines. 
Pro: Mature product with years of deployment experience, providing reliable service in varied environments.
Con: Server activity monitoring not automatically included.
Pros and Cons of User Activity Monitoring
Organizations must think carefully about how they utilize the data these systems collect. No software can take the place of a trusting, psychologically safe work environment. Once broken, it may be impossible to win back your employees' trust.
Pros:
Productivity-focused UAMs replace subjective impressions of employee productivity objective data and are a critical tool for any organization committed to transparent decision-making.
UAM software that supports project-based time-tracking can be a valuable selling point for employees eager to get credit for the work they do.
Security-focused UAMs raise security protocols to an appropriate level based on industry regulation or organizational protocol, reducing the risk of a successful attack.
Compliance-focused UAMs protect organizations from fines and penalties through proactive documentation and verification of required internal controls, providing all the evidence needed to prove compliance.
Cons:
If conducted improperly, employee monitoring and surveillance have a significant negative affect on employee trust in management. Total monitoring transparency combats this.
Without correct implementation, user activity monitoring software can be an unpopular decision with employees, but this is addressed with a well-planned roll-out strategy.
Get the most user activity monitoring has to offer with Teramind