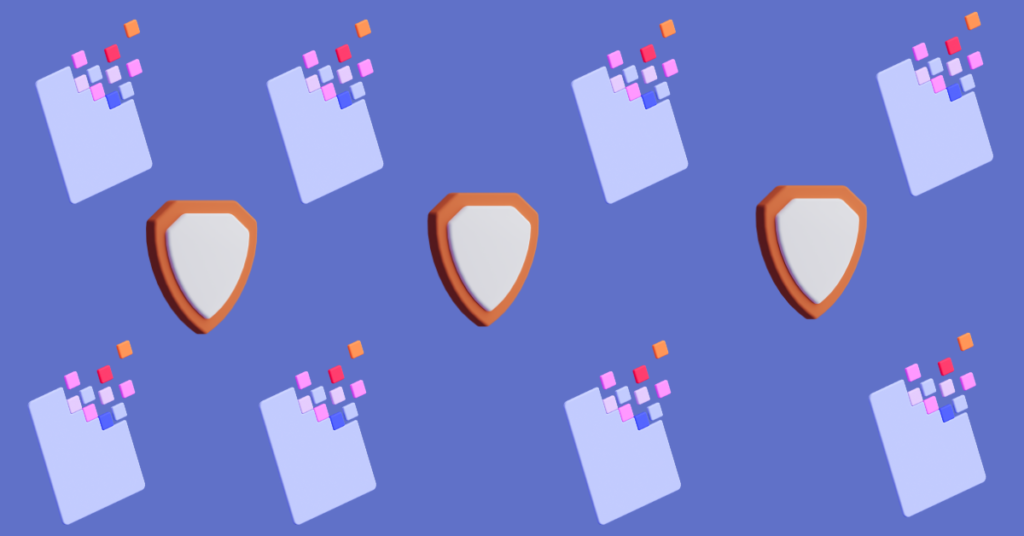 Data Loss Prevention
Best Data Loss Prevention Tools for Different Types of Data Loss
Any organization that collects, generates, or stores sensitive information has a responsibility to keep that information safe. This responsibility can be moral (protection of employee and customer information, legal (compliance with GDPR, PIPL, and CCA) or profit-based (keeping trade secrets and intellectual property safe).
Previously, the only protection available was a traditional data security system, which provided passive protection from pre-identified threats. Today, organizations committed to meeting their data protection responsibilities utilize Data Loss Protection (DLP) solutions instead.
Data Loss Protection Software Prevents High-Stakes Data Loss
Data Loss Protection (DLP) software solutions are proactive rather than reactive. Advanced DLP tools provide flexible control over highly-sensitive data, monitoring and identifying potential weak points and providing a robust defense against even the most damaging forms of data loss.
Types of High-Stakes Data Loss
Data loss is always frustrating and inconvenient, but some types of data loss have higher consequences than others.
Consequences of PII Data Loss
When an employee, customer, or client shares personally identifiable information, or PII, with an organization, they have a legal right to expect that information will be kept private. Any organization that fails to protect this information can expect decreased revenue and reputational damage. They may also suffer regulatory penalties under privacy legislation.
Under the Privacy Act in the US, a single violation of right to privacy earns a $5,000 fine. Failure to protect sensitive PII is punished harshly. Breach of a child's privacy incurs a fine of $43,280 under COPPA, while allowing unauthorized access to anyone's personal health information can carry a fine of $50,000 per violation. In the EU, data protection agencies are imposing increasingly high fines for violation of the GDPR. In 2020, $180 million was collected in fines. The following year, that number rose more than 500% to $1.25 billion.
Employee PII is particularly valuable to hackers, as it can easily be sold to the highest bidder or used to further infiltrate the organization. In 2013, hackers stole employee credentials and used them to access Twitter's internal network. From there, they targeted employees with access to Twitter's support tools. During the incident, the attackers gained control over 130 accounts and used 45 of them to run a cryptocurrency scam. By the time the invasion was noticed, the threat actors had downloaded the Twitter data of seven accounts, accessed the direct messages of 35 accounts, and amassed $120,000 in Bitcoin.
Companies with the resources to absorb the financial consequences of failing to protect PII will still face an even more challenging problem: rebuilding their reputations. 85% of customers affected by a data breach share that information with others, with 33% taking to social media to air their grievances. Companies can expect to lose up to 80% of the customers directly affected by a data loss incident, requiring major investments to rebuild their customer base.
In 2017, Equifax became the subject of major public scrutiny when they suffered two attacks back to back. First, customer data was stolen off their internal servers. As part of their response, Equifax provided a year of free credit monitoring to people affected by the breach. Hackers gained control of the official Equifax account and used it to direct these consumers to a phishing site which collected even more of their PII. In another regrettable move, Equifax released data about the breach before they were in possession of all the facts, forcing them to issue a correction and drawing even more unwelcome attention.
Best DLP Features For Protecting Sensitive PII
Avoid missing a single piece of PII by choosing software with high-powered data scanning capabilities such as optical character recognition (OCR).
A data protection tool that gives visibility into individual employee behavior and uses complex behavioral analysis to identify actions that are trending in the direction of a breach before any PII is misused.
Choose a solution that monitors all potential avenues of PII transmission; online meetings, printed documents, instant messaging, email, applications, websites, and external storage devices.
Loss of Financial and Payment Information
When a merchant or service provider is entrusted with cardholder information, they are required by multiple enforceable legal obligations to process, secure, and share this type of data securely. Failing to meet these obligations can have devastating consequences.
Where data loss prevention is governed by law, data protection agencies don't hesitate to heavily sanction non-compliant organizations. For example, in 2020 the ICO investigated British Airways after a data loss. They found British Airways had inadequately protected financial and payment data. Under the terms of the UK GDPR, British Airways was assessed a £143 million fine, which was later brought down to £20 million.
The legal obligation to protect payment information and financial data is also enforced through PCI DSS contracts negotiated between merchants or providers and payment brands. Should a breach occur, the payment brand can stop the offending company from accepting card payments, require it to comply with even more stringent compliance standards, and issue fines.
For example, a 2008/2009 data breach at Heartland Payment Systems exposed 100 million cardmembers. The company took the incident seriously, for a time, but unfortunately, it wasn't the last data loss incident they suffered. In 2015, failure to maintain appropriate defenses allowed a threat agent to access cardmember data once again.
This time, the existing PCI DSS contracts allowed payment brands to financially penalize Heartland Payment Services for their inadequate data protection. The company was obligated to pay more than $140 million dollars in fines and penalties, in addition to the other costs of recovering from a data breach.
Even when not governed by a law or contract, organizations can still be legally held accountable for failure to protect financial and payment data. In one high-profile ongoing case, a group that runs online sports stores is being investigated for their role in an October 2021 data breach, which affected 1.8 million customers. The data loss incident included names, full card numbers, and CVV codes. In January, affected cardholders filed a class-action suit seeking compensation for damages, and the organization is now awaiting the result of that lawsuit, as well as possible sanctions from data protection agencies.
Best DLP Features to Ensure Compliance
Choosing a tool with in-depth reporting, automatic logging and session recording capabilities will make it easier for your organization to meet the burden of proof during a compliance audit.
Guarantee compliance using DLP software that does more than just alert users before they breach privacy regulations. The best DLP solutions can respond flexibly based on the severity of the behavior, alerting, blocking, or locking out the user in question.
Loss of Trade Secrets and Intellectual Property
Corporate espionage is a factor in 6% of data breaches. Lost business after a breach averages $1.59 million. Even if sales aren't affected, the loss of trade secrets is costly. Organizations that lose control of trade secrets are compelled to spend valuable resources responding to their loss, which may include investigation and settlement costs, increased protection, litigation, and prosecution expenses.
Companies reliant on IP and other trade secrets to maintain a competitive advantage cannot afford to be lax in their security. Appropriate data loss protection lowers the chances of trade secrets leaving the control of the organization. Should an organization lose control of trade secrets, they may be protected by the US court system, but only if it can be proven that the data was "protected against reasonably anticipated threats", making it absolutely essential for companies with trade secrets to implement a robust data loss prevention solution.
Departing employees represent a significant threat to the security of trade secrets. In one high-profile case, a programmer at Goldman Sachs abused his access to trade secrets, transferring proprietary high-frequency transfer technology to flash drives and private email addresses. Goldman Sachs was able to identify the threat and track the data loss.
The programmer was arrested after bringing this improperly acquired and confidential business information to a meeting with a competitor. Because the data was properly protected, the programmer was prosecuted and convicted for the theft of trade secrets, and the competitor was prevented from using any of the stolen data.
Government agencies may also attempt to steal proprietary information or technology, as in the case of Dongfan "Greg" Chung. Acting on behalf of the People's Republic of China, Chung stole trade secrets from Boeing over a period of 18 years, amassing more than $3 million for his efforts. His treachery harmed Boeing, but also compromised national security, as the trade secrets concerned military technology. Chung will spend the rest of his natural life in prison, but the stolen secrets and technology can never be recovered.
Best DLP Features for Protecting Company Assets
The cybersecurity industry is moving away from castle-and-moat protection and towards a zero-trust environment. Futureproof your stack by implementing software that supports this strategy in order to meet your organization's security needs as they evolve.
Attempts to disable fraud alerts or elevate user privileges are two of the best warning signals that secure data is under attack. The tool you choose should automatically recognize, log, and block these actions, as well as monitoring every attempt to access your company's most critical data.
List Of The Best Data Loss Prevention Software:
Top 15 Best Data Loss Prevention Software Tools
Teramind: The Best Overall DLP Software Solution
Geared toward enterprise, government and small business
Monitors virtually any user activity conducted on endpoints with scriptable rules and automated responses that block and notify admins of rule violations
Data protection that accounts for the human-element of data loss. Monitor and control how data is handled by users for ultimate data visibility and security
Out-of-the-box integrations directly from the dashboard allow for seamless integration into your SIEM or PMS
Easy-to-read and customizable Business Intelligence Reports simplify complex data analysis for total organization-wide visibility
Flexible On-premise, Cloud and Private Cloud deployment options allow organizations to implement Teramind within industry data regulations
Three solutions with different levels of protection; workflow control and API reporting integrations only available at the highest price point.
Data analytics can be added with the purchase of an extra module
Logs all movement of data, prioritizes activity with the highest risk of data loss, and informs a right-sized response.
Limited deployment options
Must be installed on top of an existing Check Point Firewall.
Limited alert capabilities allow users to discard violation alerts they receive
Bug bounty program identifies zero day vulnerabilities before they are exploited.
Intended to replace existing systems rather than integrate with them.
Relies on AI deep learning technology rather than signatures, providing intelligent and proactive malware protection.
Must be paired with other Sophos products to offer well-rounded data protection
Can be accessed and monitored remotely.
Basic tool providing only content-aware data scanning, USB control, and enforced encryption.
OCR-powered sensitive image scanning detects sensitive information even in scanned documents.
Focuses solely on enterprise customers, not appropriate for small businesses or government agencies.
Rigorous enough to protect highly sensitive military and federal data.
Excludes small businesses, no on-premise deployment option.
DLP as part of an all-in-one IT management platform intended to replace existing solutions.
Reporting capabilities are limited/unsophisticated.
Automatically and continuously discovers and classifies protected information.
Inadequate tutorials and lackluster support make McAfee DLP difficult to implement; not recommended for organizations without an McAfee-certified team member
URL-filtering powered by machine.
Fails to identify and protect data housed in image files due to lack of OCR capability.
Qualified by the PCI Security Standards Council to validate an entity's adherence to PCI DSS.
Does not offer on-premise deployment.
Stacks efficiently on top of other security solutions
Single network choke point design is impractical for a distributed workforce.
Free trial and freemium version available
Primary focus is ease of restoring lost data; has some threat protection elements.