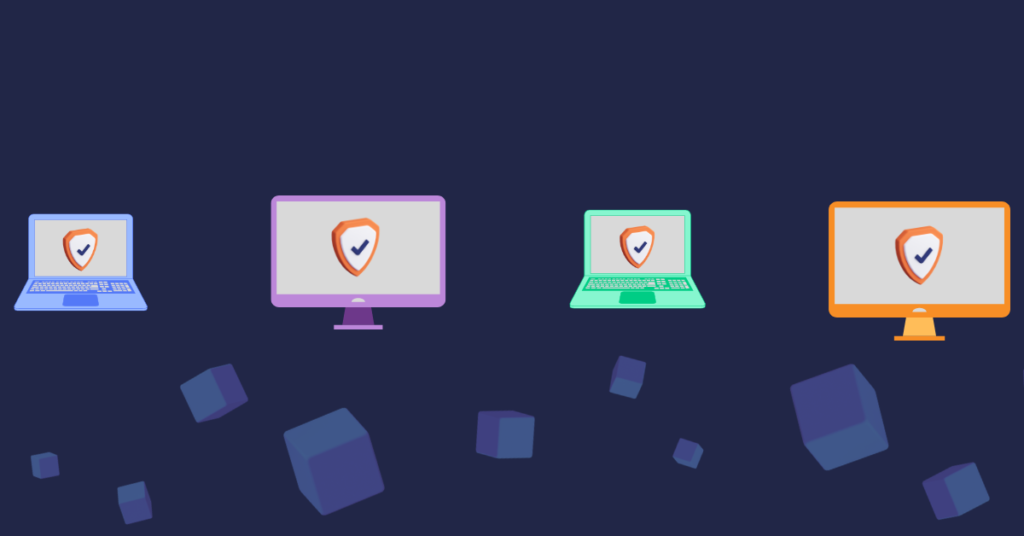 Uncategorized
The Definitive Guide to Endpoint Data Loss Prevention
In 2017, The Economist published a startling headline: "The world's most valuable resource is no longer oil, but data." 
Today, that reality is more omnipresent than ever. Companies collect copious amounts of data to provide personalized user experiences, power AI algorithms, and maintain business functionality. Enterprise data storage volume has increased by more than 40 percent since 2020. At the same time, the number of data breaches has risen steadily in the past decade. 
In 2010, 662 data compromise events exposed 16.2 million records. Last year, more than 4,145 breaches exposed more than 22 billion records. 
Meanwhile, the costs of a data breach continue to increase, surpassing $9 million for U.S. companies and $4 million for global enterprises. Often, the immediate financial repercussions are just the beginning. Brand erosion, customer churn, opportunity costs, and negative stock price impact can add millions to the price tag, making data protection and cybersecurity the most recognized business risk among company executives. 
When protecting company and customer data, an ounce of prevention is worth a pound of cure. Investing in a robust data loss prevention (DLP) strategy can stop a data breach before it occurs, saving money and avoiding the hassle and recovery costs associated with a data loss event.
Keep reading to learn more about DLP solutions and the best practices for leveraging DLP to protect one of your company's most valuable assets.

What is Data Loss Prevention?
DLP is the process and practice of detecting and preventing network incursions, data breaches, data exfiltration attempts, and unwanted data manipulation efforts.
Simply put, DLP solutions allow company leaders or cybersecurity teams to detect, defend against, and respond to data loss events with real-time activity monitoring. This is especially important for our device-dependent workforce, which requires solutions that go beyond traditional cloud and network security to protect company and customer data on every device.
With DLP, companies can manage high-risk situations by leveraging in-depth visibility and real-time alerts to prevent a data breach or data loss event.
What is Endpoint Data Loss prevention?
Extending activity monitoring and protection capabilities to network endpoints helps ensure that sensitive information is secure, regardless of access location. With endpoint DLP, network administrators or cybersecurity teams can actively monitor sensitive data to prevent a data leak, even when access occurs outside the company's network.
With most companies embracing hybrid or remote work in some capacity, endpoint DLP is crucial to keeping company data and IT infrastructure secure.
Off-site teams create new attack surfaces and introduce unique employee dynamics that make a data breach or cybersecurity incident more likely.
As one security awareness training professional recently explained, "My experience shows that remote workers may be more susceptible to phishing because they are working in an environment that blurs the line between a job and home life, making them more comfortable and less alert than if they were in an office."
Insider threats, including accidental data exposure, malicious data theft, or misuse, are putting company and customer data at risk. 
Endpoint DLP solutions help solve this problem, strengthening data security for the entire workforce, regardless of location. This includes:
Preventing accidental data loss. Data management rule customizations monitor email, messaging activity, web browsing, and other online activities to detect unauthorized data movement.
Keeping data where it belongs. File transfer and file activity rules and monitoring ensure that data isn't moved where it doesn't belong.
Tracking and monitoring user activity. Oversee employee, contract, and other third-party activity when they are signed into company servers.
Protecting company data 24/7. Powerful automation keeps data secure all day, every day.
Monitoring privileged user data access. Privileged users can wreak havoc on data privacy and security, leveraging their access credentials to accidentally or maliciously expose sensitive information.
Specifically, endpoint DLP solutions give companies control over their data even when it's in use, in motion, and at rest. 

Endpoint DLP vs. Other Types of Data Loss Prevention
While other types of data loss prevention solutions protect a company's digital perimeter, Endpoint DLP extends protection outside a company's network. Endpoint DLP is different from other types of data loss prevention in that it operates at the endpoint level, which makes it very flexible and effective.
Endpoint DLP solutions function independently of the corporate network and can protect data even while it is in transit, in use, or at rest. This type of data loss prevention uses encryption to ensure that sensitive data is protected at all times, helping administrators scan company devices and take remedial action if data is handled improperly
As a result, Endpoint DLP products protect data from unauthorized access, theft, and destruction, helping organizations secure customer information, comply with data security regulations, and prevent intellectual property (IP) theft.
To prevent data loss, organizations need to know what data is stored on their endpoints. Endpoint DLP solutions start by identifying confidential or sensitive information and tracking it as it moves throughout the company and beyond its virtual walls, enabling powerful responses that elevate data security standards.
In other words, while DLP solutions can enhance an organization's on-site defensive posture, endpoint DLP software expands this capacity, allowing companies to control their data regardless of location. In an increasingly distributed work environment, it's a foundational cyber security service for companies of every size in every sector.  

Endpoint Activities You Can Monitor and Take Action On
Endpoint DLP solutions enable robust and expansive monitoring of various employee activities, serving several company priorities simultaneously. Broadly, endpoint DLP solutions can support a variety of oversight functions, including:
Insider threat prevention. Secure sensitive information against malicious and accidental insider threats.
Fraud detection. Protect your organization and customers from fraud by detecting and preventing data misconduct before it happens.
Employee work pattern analysis. While endpoint DLP solutions are cybersecurity-focused, the process collects usable employee data that can drive new efficiencies and support employee development.
Remote employee monitoring. Remote environments are vulnerable to data misuse or abuse, but endpoint DLP allows companies to maintain control of their valuable information.
More specifically, companies can leverage endpoint DLP solutions to monitor and take action on numerous endpoint activities, including:
Uploading files to a cloud service
Accessing company information from an unauthorized browser
Copying company data to other apps
Moving sensitive information to a removable storage device
Duplicating data to a network-sharing service
Printing documents or data sets
Sending information to a Bluetooth device
Modifying file names, metadata, or other information
Equipped with powerful analytics and actionable insights, any company can leverage its endpoint DLP solutions to improve its digital environment, support cybersecurity teams, and guard against expensive data breaches. 

Best Practices for Endpoint DLP Implementation
Like any cybersecurity software solution, endpoint DLP products are only as effective as their implementation. Therefore, companies should use the following best practices to guide their endpoint DLP deployment.
#1 Create Customized Automated Policies
Every company has distinct data acquisition, storage, and access norms, requiring unique automation policies to keep data secure.
Teramind's endpoint DLP solutions are powerful and flexible, allowing users to create company-specific rules and policies that work. This includes identifying sensitive data, setting appropriate restrictions, and customizing alerts, so the right people have the right information at the right time.
In the process, train your employees to recognize and follow data management standards and best practices, allowing your people and technology to work together to optimize results.
#2 Identify and Track All Devices Connecting to your Network
The average employee uses 2.5 devices to complete work tasks, and effective endpoint DLP integrations will monitor them. This includes company-issued computers, smartphones, tablets, IoT devices, and more. 
When an endpoint DLP solution monitors all employee devices, companies can have confidence that their technology is supporting organizational outcomes without undermining cybersecurity.

#3 Incorporate Cloud Security
Many companies use cloud-storage services like Amazon Web Services (AWS) or Azure. These products offer companies incredible reliability and flexibility at scale, but they too often go overlooked when deploying cybersecurity solutions.
Teramind cloud deployment makes it easy to combine the scalability of the cloud with the security of on-premise cybersecurity solutions.
Conclusion
In today's digital-first world, data is one of the world's most valuable resources, and it's increasingly under attack from nefarious threat actors and insider threats. Protecting this resource is a top priority for business leaders.
Whether protecting on-site resources or securing a hybrid workforce, endpoint DLP solutions are a critical part of a holistic cybersecurity approach, allowing companies to control data access and movement across numerous endpoints and locations. 
Strengthen your security stack and DLP strategy with Teramind