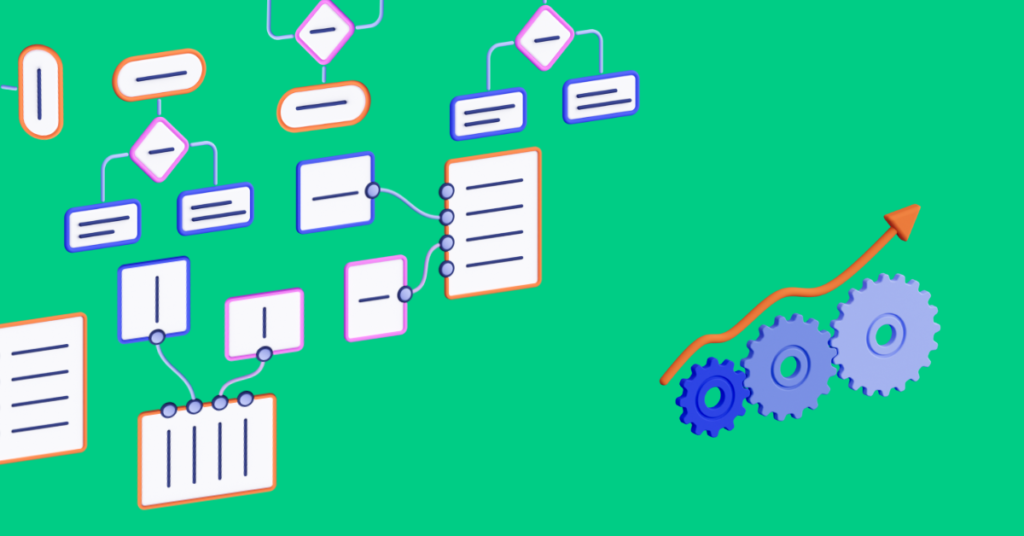 Compliance
Data in Practice: The Best Workforce Analytics Examples in the Real World
As companies grapple with various unique challenges, including a rapid transition to remote or hybrid work, rising resignations, DEI commitments, and market turmoil, leaders are looking for actionable insights that can power better decisions.
Consequently, workforce analytics are becoming more popular and influential than ever before. Today, seventy percent of business executives say workforce analytics are a top priority. 
However, as digitalization defines the business landscape, employee data is often an abundant resource, theoretically providing leaders with a more comprehensive picture of their workforce than ever before, inundating them with a deluge of data that can either clarify the landscape or muddy the waters.
According to a Deloitte survey, only eight percent of businesses report having usable data, and only nine percent have leveraged their data to develop "a good understanding of which talent dimensions drive performance in their organizations."
Additionally, only 21 percent of HR leaders believe their companies leverage talent data to inform business decisions effectively. 
In other words, companies are drowning in data without a clear schema for harnessing and deploying this information to make better decisions. This article will help companies navigate these challenges, providing a better understanding of workforce analytics and real-world examples of companies using people analytics to generate real-world results.
What is Workforce Analytics?
Workforce analytics is the collection, analysis, and response to employee data collected by internal and external sources.
Today, nearly 80 percent of companies say they use some iteration of employee monitoring software to collect workforce data, creating copious data sets that leaders can use to further critical outcomes. 
Statistical models, expert analysis, and leadership assessments can provide valuable insights into employee performance, workload management, workflow optimization, staffing requirements, and more. 

How to Apply Workforce Analytics
An effective workforce analytics initiative begins by aligning data collection with business objectives. Simply put, to make data-driven decisions, companies need insights into relevant business processes.
By beginning with business objectives, companies can work backward, identifying what data to collect and how to determine its importance in light of the intended outcome. As Accenture helpfully explains, "Before jumping to design an employee data strategy or adopting a new technology, HR leaders must understand their workforce dynamics and organizational goals."
For example, if your company is looking to minimize employee turnover, data collection and analysis should target this outcome by examining factors associated with workloads, burnout, job satisfaction, employee sentiment, supervisor data, and other relevant aspects.
Workforce analytics can be applied to several critical business outcomes, including:
cybersecurity readiness
regulatory compliance
recruitment
retention
talent management
productivity optimization
When businesses understand their objectives, they are best positioned to collect, aggregate, and analyze relevant employee data. When implemented effectively, this process can help advance various urgent priorities.
How to Implement Workforce Analytics
There is a significant difference between collecting employee data and implementing workforce analytics.
Therefore, when collecting and implementing workforce analytics, companies should:
Start with "why?" Identify desired business outcomes so data collection aligns appropriately.
Identify data collection best practices. Gather high-quality, ethical data using employee monitoring and other data sources.
Simplify results. Leverage a business intelligence dashboard that simplifies complex data and analysis while presenting easy-to-read charts, graphs, and maps.
Align outcomes. Determine KPIs to analyze and improve impact over time.
While every company will leverage workforce analytics differently, bridging the gap between collection and implementation can be difficult. Still, bridging that gap is essential for reaping the benefits of data collection.
Benefits
Workforce analytics can help your company improve multiple business functions. For example, companies can use employee data to:
Strengthen cybersecurity standards. Protecting company and customer data is contingent on understanding and enhancing internal controls. According to the latest industry research, 82 percent of data breaches involve the "human element." 
Ensuring regulatory compliance. In addition to generalized data privacy regulations like Europe's GDPR or California's CCPA, every industry is bound to various regulatory standards. In a digital-first business environment, facilitating and documenting compliance is increasingly important.
Optimizing employee productivity. Especially as businesses transition to long-term hybrid or remote work settings, certain metrics can help leaders measure employee productivity. Of course, leaders should choose wisely when deciding what data to collect, analyze, and assess. 
Enhance employee training initiatives. Workforce analytics offers data-driven insights into various business functions, informing training initiatives that help companies mature.
Improve recruitment and hiring practices. The appropriate data can help HR managers more quickly identify suitable applicants, allowing them to invest more time in other candidates.
Strengthen employee retention rates. People are leaving their jobs at record rates. Some are looking for job opportunities that best align with their personal priorities, values, and ambitions. Others are overworked and overwhelmed, prompting them to make a change. Workplace analytics can help companies better understand employee workloads, trends, and other factors exacerbating turnover.
Develop more efficient processes. A disruptive business environment is an opportunity to develop new efficiencies to remain competitive. Workforce analytics can identify overlapping workflows, scheduling best practices, and other factors that can help inform more efficient processes.
Each of these benefits is available to companies with the infrastructure to collect people's data and the capacity to analyze its impact. In other words, information alone won't inspire change; results are contingent upon transforming information into action. 

Workforce Analytics for Businesses, Managers and Candidates, and Employees
Identifying, hiring, and retaining top talent is a top priority for many business leaders. Workforce analytics empower businesses, managers, and candidates to make better, data-driven decisions that streamline processes and improve outcomes.
For managers, workforce analytics allow them to:
make better predictive hiring decisions
reduce employee turnover by identifying signs of burnout and overwork
identify and promote effective employee policies
determine future workforce needs
align HR priorities with business outcomes.
When workforce analytics are deployed effectively, job candidates and employees also benefit. For example, workforce analytics enable job candidates or employees to:
best determine their fit based on data-driven organizational realities like work hours, communicative norms, productivity standards, and more
participate in personalized professional development to enhance skills and processes over time
receive actionable, data-driven feedback that improves job performance and long-term advancement potential
Simply put, workforce analytics don't just empower business leaders. They inform every facet of the organization – from job candidates to c-suite executives – bringing clarity to once-opaque business functions.
Examples of Workforce Analytics in Practice
With workplace analytics playing such a prominent role in today's business world, there are countless examples of companies doing this right (and wrong). Here are several real-world examples of scenarios or companies using these insights to further essential priorities.
Cybersecurity
In 2022, 60 percent of organizations have experienced a data loss event because of employee mistakes. At the same time, phishing scams, ransomware attacks, and insider data exfiltration are putting company data at risk. 
As the costs and consequences of a data breach or cybersecurity incident continue to increase, companies are investing heavily to keep their data secure. With most cybersecurity vulnerabilities involving the human element, workforce analytics can help enhance their ability to detect and prevent accidental and malicious insider threats. 

Productivity
One prominent tech company needed to understand shifting workplace trends as they embraced and expanded remote work arrangements. By analyzing workforce analytics, the company identified a three-hour timeframe when individual productivity unequivocally peaked for many people. In response, the company banned meetings and encouraged leaders to let their teams work freely during this time.

Compliance
Regulatory compliance requires companies to actively assess adherence efforts. Collecting and maintaining digital records is increasingly important, especially as companies embrace remote or hybrid work arrangements. Workforce analytics can help identify employees following protocols while illuminating potential violations, empowering companies to respond before it's too late. 

Workforce Analytics Trends and Tools
Workforce analytics is a popular but still evolving trend. Emerging best practices are helping companies optimize results while mitigating potential pitfalls. The latest trends and tools include:
Transparent and ethical data collection and storage. Europe's General Data Protection Regulation (GDPR) and other state and national data privacy laws in the US are forcing companies to be more intentional about their data collection and storage practices. At the same time, many employees feel they don't have enough control over their data and online privacy. This has prompted companies to be more transparent and communicative about data collection purposes, processes, and outcomes.
Increased emphasis on productivity. Budget uncertainties, hiring challenges, and other factors are forcing many companies to do more with less. In response, workforce analytics provide a path to refining productivity by simplifying workflows, identifying bottlenecks, and implementing best practices.
Inclusion of collaborative goals. According to the Harvard Business Review, "Research shows that a lot of employees' success can be explained by their relationships." As a
result, companies are increasingly looking to measure employees' connections and collaborative efforts, recognizing that they are crucial to performance and retention outcomes. 
Today's companies have more access to data and information than ever before. Collecting information is the easy part. Making meaning and improving business outcomes is significantly more challenging. However, equipped with the best use cases, scenarios, and models, any company can leverage this powerful tool to support business growth, advancement, and maturity.
Unlock the power workforce analytics to drive yourorganization's success