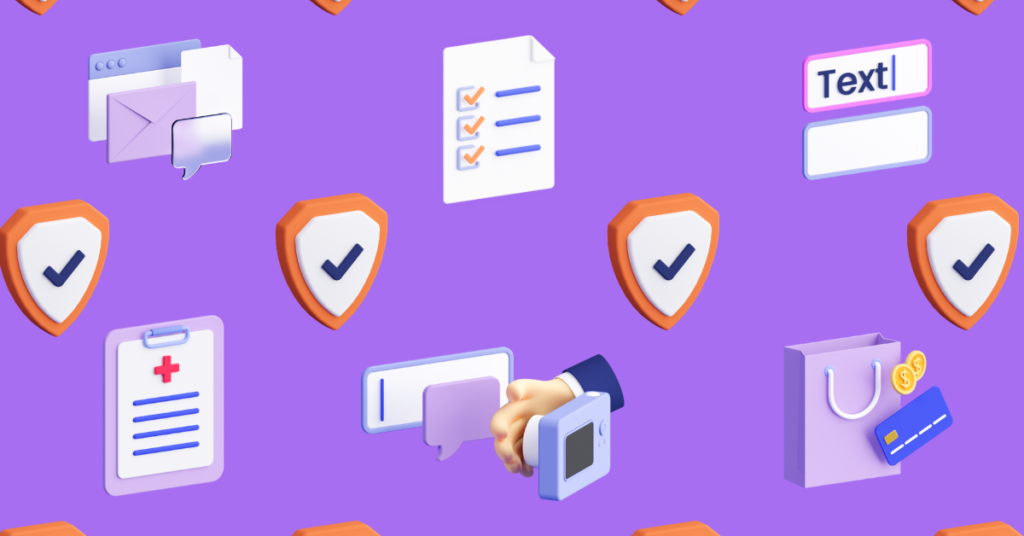 Data Loss Prevention
Top 20 Reasons to Use Endpoint Data Loss Prevention
Endpoint data loss prevention is critical to any organization's security strategy.
Endpoint vs. Network: What's the Difference?
When we talk about endpoint and network attacks, what do we mean? Endpoint security defends the individual devices connected to your networks, such as laptops, computers, or mobile devices. Network security seeks to protect endpoints from breaches by monitoring traffic and mitigating threats before an attack reaches individual endpoints. Cybersecurity teams work tirelessly to defend both networks and endpoints from attack as part of a multi-tiered cybersecurity defense strategy.
How Dangerous is Endpoint Data Loss?
Endpoint data loss occurs more than you may think. For example, a study by the Ponemon Institute found that 68% of those surveyed had been victims of an endpoint attack that resulted in data loss. Endpoint data loss can have serious consequences for the business, including decreased revenue, customer attrition, and even lost jobs. However, the impact of a security breach depends on how much and what type of data was lost.
One example is losing a work laptop with unprotected files and passwords, which would be a significant endpoint data loss event if it resulted in unauthorized access. Likewise, if an endpoint is breached via malware, the attacker could quickly infiltrate and move laterally throughout the network.
Endpoint data loss can have a devastating impact on organizations. The average financial losses experienced due to an endpoint attack continue to increase yearly. In some cases, the confidential data of customers or employees is compromised, leading to a loss of trust and potential litigation.
Protecting your endpoints protects other businesses as well. A breach can also allow attackers to infect their networks if your organization relies on third-party vendors for key services, such as financial analysis or customer support.
What Kind of Endpoint Data Loss Prevention Solutions Are Available?
To prevent endpoint data loss from happening, organizations need to take steps such as implementing a robust security policy and practicing incident response. Your data loss prevention strategy could include a combination of tools and approaches, ranging from antivirus software to endpoint encryption and application controls.
The best tools to use for preventing endpoint data loss are user activity monitoring products, and we will discuss those in greater detail.
How Does Endpoint DLP Work?
Endpoint data loss protection is a security feature that protects corporate data from accidental or unauthorized access by monitoring user behavior and tracking unusual interactions between the endpoint and the network. A robust endpoint data loss protection product uses various technologies, including antivirus software, firewalls, and content filtering.
However, that's just a small part of what endpoint security tools can do. The most effective tools for protecting endpoints are those that monitor user behavior. For example, one of the ways endpoint user activity monitoring works is by detecting when a device is being used outside of its approved location and preventing the user from accessing the device until it has been properly authenticated. Another way is to track file transfers to document how sensitive content and data are being handled by endpoint users.

How Do I Find the Best Endpoint Data Loss Prevention Software?
Endpoint data protection products offer a variety of features that can help organizations safeguard their data. These products protect data at rest and in motion, manage access rights and enforce encryption, among other features. These tools recognize the signs of a breach and can automatically block access to endpoints to prevent further damage.
Endpoint monitoring tools are the most comprehensive endpoint security solution, offering the best protection by identifying and blocking unauthorized access and activity. By tracking file transfers, analyzing trends, and detecting fraudulent actions, their DLP tool reduces the time to detect a breach. In addition, when an indicator of compromise is identified, these toolsl will take action to safeguard your data.
Top 20 Reasons to Use Endpoint Data Loss Prevention
Reasons to use endpoint data loss prevention:
1. More People are Working Remotely
As workforces have become more geographically dispersed, with more devices accessing the network outside of the office, keeping endpoints safe from attack becomes a high priority.
2. Endpoint are Convenient Targets
Endpoints are Convenient Targets
Endpoints are convenient targets for hackers because they are network entry points. Once an endpoint device is breached, whether it is a mobile phone or a desktop computer, the attackers can move on to attack the network.
3. Endpoint Protection Protects Against Human Error
Even the most cautious and careful employees can leave themselves vulnerable to an endpoint attack. One common example is phishing attacks, such as when an unsuspecting employee discloses their login credentials in response to a fraudulent email.
4. Endpoint Protection Updates to Address New Threats and Methods
Security teams understand how rapidly the world of cybersecurity threats evolves from day to day. Likewise, the means and methods used by cybercriminals evolve to evade our best defenses. Endpoint data loss prevention responds to these threats and helps organizations stay ahead of the curve by supplementing or replacing traditional perimeter security defenses and protecting individual endpoints instead.
5. Endpoint Protection Stays Ahead of New Havking Technologies
Likewise, hackers will also use new technologies to attack your devices, from keylogger hardware to zero-day exploits. Endpoint protections like Teramind come with user and entity behavior analytics that detect anomalous activities indicative of a threat in almost every stage of the cyber kill chain
6. Endpoint Breaches Leave Entire Networks Vulnerable
Endpoints are attractive to cybercriminals because they serve as entry points to gain access to larger networks. Since the security of our endpoints depends on our individual cybersecurity practices as users. This human element leaves endpoint devices more vulnerable.
7. Endpoint Protection Facilitates Investigation of Breaches
When a breach does occur, every minute counts. The analytics provided by your endpoint data loss prevention tool gives you a way to trace the attack back to its origins so you can begin mitigation.
8. Endpoint Protection is Cohesive
With a robust endpoint monitoring tool, you can unlock valuable insights into user behavior throughout your organization. Teramind's DLP tool includes a comprehensive suite of tools such as email monitoring, file transfer tracking, and keylogging. This level of analysis can help you detect fraud or improper data handling before a breach occurs.
9. Endpoint Protection Prevents Financial Losses
When an attack is stopped at an endpoint device, the attacker is unable to make the lateral moves needed to infiltrate and exfiltrate valuable data. Stopping the attack before damage is done prevents massive financial losses that can send a company into bankruptcy.
10. Endpoint Protection Isolates Vulnerabilities
With endpoint protection, you can quickly detect and diagnose problems. Once you have determined the cause of a breach, you can isolate the endpoint by taking it offline and disconnecting it from the network/server
11. Endpoint Protection Stops the Proliferation of Malware
One of the methods used by endpoint attackers is to install malware on the system to serve as a backdoor later. These attacks succeed when a hacker is able to convince your employee to click on a link or download a file that is infected with malware. Endpoint monitoring tools like Teramind track user behavior and notifies you when an employee is engaging in risky or careless behavior.
If malware does find its way onto your network, endpoint protection helps here too. That's because these tools are designed to spot many of the warning signs of malware, from unusual login activity to unauthorized file transfers.
12. DLP Software Protects Mobile Devices
It used to be that work done for an organization was always completed in the physical office. Today's workforce answers emails on their phone while standing in line at the grocery store and logs in for Zoom conferences from the beach. DLP software lets you keep track of your data no matter where it goes.
13. Endpoint Protection Prevents Data Loss
In the event of a successful phishing attempt, the potential for damage increases by the minute. Endpoint monitoring tracks and analyzes user and endpoint activities and alerts security/admin to anything out of the norm, like performing a mass search of files from systems utility. By detecting these types of behaviors that often lead to an attack, endpoint monitoring lets admins know there's a vulner. before an attack or data loss event occurs
14. Endpoint Protection Safeguards Against Insider Threats
Keeping your data secure is not just about defending yourself from outside threats. Endpoint monitoring also helps you defend against insider threats as well by tracking user behavior and reporting anomalies.
15. Endpoint Monitoring Tools can Block Unauthorized Access
Endpoint monitoring tools that track user behavior and feature built-in automated responses have a key advantage. They not only detect suspicious behavior, they can block the activity or lock out the user entirely. For example, if a user attempts to log in from an unapproved IP address or after hours or attempts to open or move sensitive data from the server, these actions can be blocked to help prevent a data loss event.
16. Endpoint Protection Satisfies Data Security Compliance
Data protection regulations require businesses to defend and protect sensitive data adequately, In some highly regulated industries like finance and healthcare, regulations also require proof of compliance which endpoint monitoring logs and features like session recording help fulfill.
17. Endpoint Protection Reduces the Risk of a Damaging Breach
Endpoint monitoring tools do more than just notify you of a breach. They can also be instrumental in preventing a breach from occurring by proactively blocking unauthorized access or suspending privileges when a threat is detected.
18. Improves Efficiency of Cybersecurity Defense Efforts
Many cybersecurity teams feel overwhelmed by the endless cycle of patches and staying informed on the latest threats and vulnerabilities. A comprehensive endpoint monitoring solution integrates with your organization's SIEM, can label risks by threat level to help SOC teams organize triage and enhances incident response and threat intelligence research by providing detailed logs and evidence of security events and alerts.
19. Endpoint Protection is More Cost-Effective than Breach Mitigation
A breach can cost the average company millions of dollars to mitigate. When you compare that cost to the expense of comprehensive endpoint data loss prevention, the choice is clear.
20. Endpoint Protection Keeps IoT Devices Secure
IoT devices are another type of endpoint that must be kept safe. Anything connected to your organization's network can provide an entry point for attackers. Devices such as Facebook Portal and Google's Hub, or even a printer can be easily exploitable gateways to exfiltrate sensitive and confidential data.
Conclusion
Endpoint monitoring tools are essential for preventing data loss. By identifying and tracking devices that are connecting to your network, you can gain visibility into where your data is going and identify any potential security risks..Teramind offers scalable endpoint protection solutions that secure your organization's data from loss. For example, Teramind's DLP solution combines a variety of tools on an integrated dashboard, making it easy to track user behavior over time and quickly identify anomalies. Visit their website to learn more about how you can increase productivity and reduce the risk of data loss with their award-winning user activity monitoring solutions.
Get complete visibility with the most robust
endpoint monitoring solution available