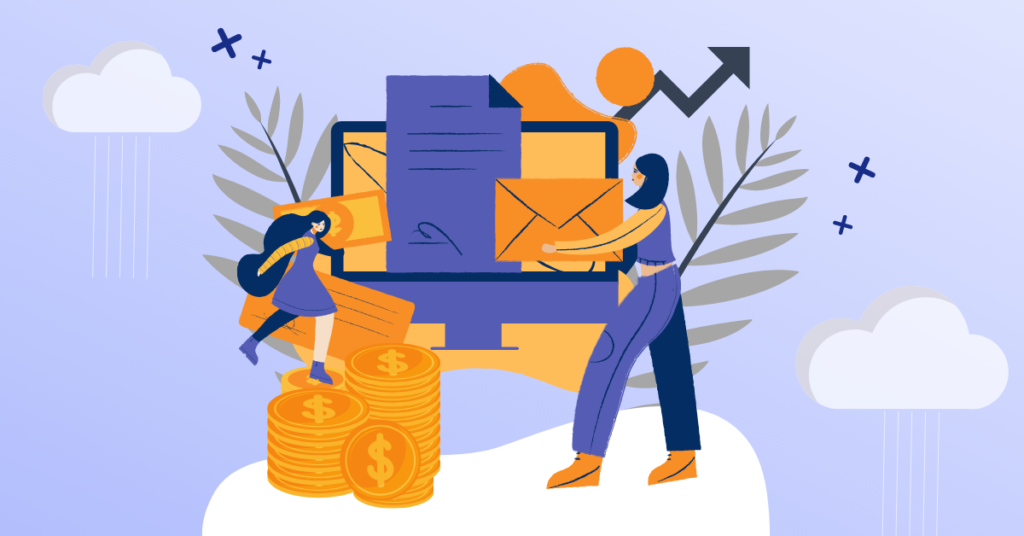 Financial Services
How the Digital Transformation in Finance is Boosting Productivity
Until recently, the banking and finance industries took a "slow and steady" approach to digital transformation. But like all other industries, when faced with a global pandemic, that quickly changed.  What seemed like an almost overnight digital transformation of the finance industry was welcomed. Not only did these moves win praise from consumers, institutions were finding new ways to enhance their workflows behind the scenes as well. From maintaining high regulatory compliance standards to resolving general management pain points, firms within the financial services sector were finding ways to improve systems across the board.
Studying the adoption of a single software– an endpoint DLP user and entity behavior analytics solution– shows how financial and banking organizations benefit from the digitization and automation of their internal processes.
A Use Case In Finance
Harnessing New Software to Optimize Efficiency
This use case comes to us from a medium-size financial planning firm. 
To make their migration to the cloud a more seamless experience, they adopted a user and entity behavior analytics (UEBA) software.Their initial goal of using the software was to strengthen their cybersecurity by installing an endpoint data loss prevention solution on their servers and employee machines as well as reinforce their compliance management systems. 
While the monitoring agent immediately addressed the firm's preliminary cybersecurity objectives and compliance management, departmental administrators began seeing additional and unanticipated uses and benefits of the agent. These added advantages helped further the digital transformation of the financial firm and aided the firm's overall productivity. What started as a cybersecurity solution soon turned into an integral part of the company's organizational structure. 

Learn how user and entity behavior analytics help your organization
Security & Compliance in the Digital Age
Managing Evolving Threats & Tightening Regulations
With employees operating in an online environment, the information security department within the financial planning firm knew it was necessary to fortify security and compliance efforts. And they were able to do both by deploying the UEBA solution. The software allowed security officers to not only track insider threats through identifying when employees were viewing, accessing and mishandling data containing customer PII and PFI, they were able to use those same software features to monitor and prohibit non-compliant employee practices. 
Within days of deployment, information security experienced the benefits of activity monitoring. The system alerted administrators that some employees were creating their own workarounds in the new cloud workflow which then bypassed data protections and compliance measures that were put in place. After receiving the alerts, admins were able to quickly address the workarounds and correct the data vulnerabilities and noncompliant practices they resulted in.
Without the UEBA installed, these employee missteps would have taken longer to identify, if ever. This could have cost the financial planning firm hundreds of thousands of dollars in compliance penalties or even worse, given rise to a potential data breach since company files were being copied to less secure local machines. 
Information security and c-suite were relieved that damages were avoided. Seeing how the tools in the UEBA software had more than one application, they decided to give other departments limited administrator access to the monitoring suite to see how else the software could benefit their financial firm. 

Improve your organization's productivity with data
Productivity & The Digital Transformation of Finance 
Utilizing New Technologies to Better Manage Employees
The first department to realize the potential of the software as more than a security solution was human resources. Since the monitoring agent tracks employee activities as part of the cybersecurity function, HR was able to co-opt these same functions to monitor the productivity of the employees. 
Through the behavior reports supplied by the software highlighting productivity, website & app usage and social media usage, HR was able to see which employees were meeting performance standards and which ones weren't. From there, HR admins did an even deeper analysis that helped inform personnel management. 
With so much data available on how employees were working- from what tasks they were working on to how much time they were working on them- HR was able to determine behavioral trends of the employees. Then, if needed HR could use this data to inform which employees needed a performance review or PIP. Drilling down to who was in need of individual assessments was made easier with the new data available to them.
Using the same data, HR uncovered departmental behavior trends as well, which led to a worrying discovery–the IT department was on the brink of burnout. 

Use automation to manage compliance
Efficiency & Digital Transformations in Finance
Automating Processes to Ease Workflows
Migrating to the cloud was the first step in the firm's digital transformation and one that largely fell to the IT department. Not only were they charged with managing the firm's migration, they also had to assist the staff with any problems or troubleshooting as they adjusted to their new cloud environment. And on top of that, a GLBA audit loomed, creating even more work for the already overworked department. 
By the time HR noticed via the monitoring agent's dashboard analytics, the IT department was in need of help; if the workloads weren't eased, the IT department's productivity and quality of work could suffer. After devising a course of action with HR to address the understaffing, the IT department found another solution to simplify its workload, again using the UEBA software. 
As part of the monitoring agent's DLP & compliance management tool set, the UEBA software automatically compiled detailed reports outlining user risk assessment and suspicious activity. With the upcoming GLBA audit, these tools were crucial to IT's preparation of audit materials and proving the firm's compliance with regulatory standards.
Using the automated reports supplied by the software helped the IT department stay on top of their workload when they needed it the most. The automation of data loss prevention and risk assessment reporting was another step in the firm's digital transformation in financial services; and one that helped the company increase their IT department's productivity. By relying on automation, employees' workloads were eased and gave them more time to focus on their value-added tasks.
The Digital Transformation in Finance
The example seen in the financial planning firm isn't isolated. While the benefits of digitizing consumer facing services are often talked about, many more advantages are seen in the backend. By digitizing and automating in-house systems, these institutions improve productivity and efficiency resulting in more focus on meaningful work, higher output and better employee performance. 
---
Optimize Your Business With Teramind
Optimizing your business starts by making data-driven decisions. Get timely and quick access to key data such as app and online activity, task and project engagement, work time analysis and more. Teramind is an enterprise grade employee monitoring solution with integrated business intelligence features that shows you the information that's most relevant for your organization.
But don't just take our word for it…