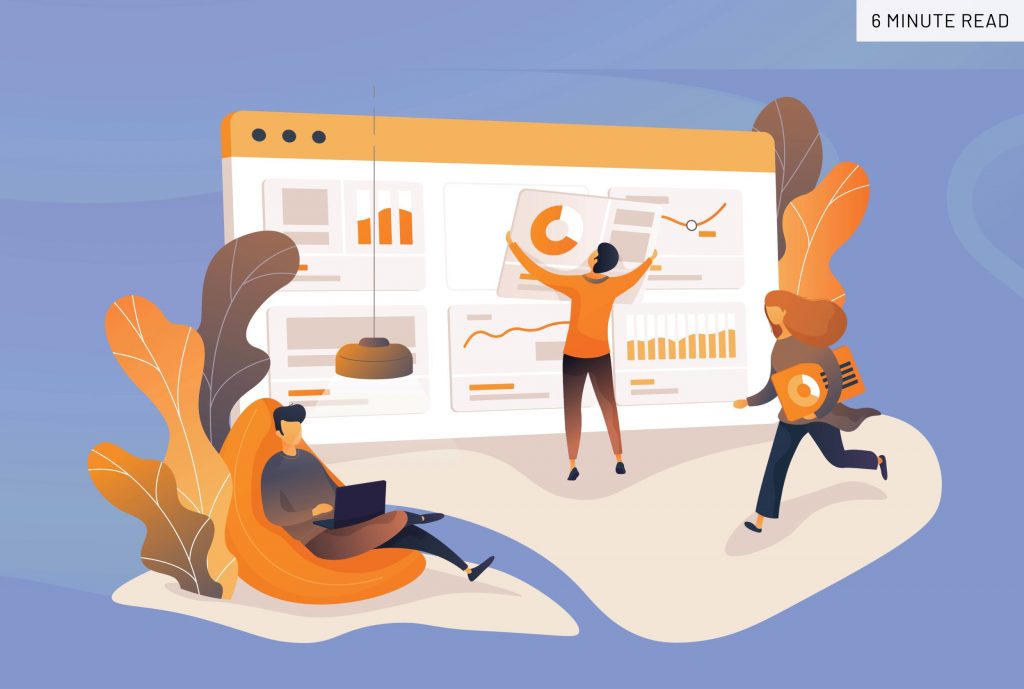 Data Loss Prevention
10 Ways IT Can Strengthen Cybersecurity For Remote Teams
In case you haven't noticed, remote work is here to stay. After the 2020 rush to figure out how to make remote work happen, IT professionals were caught in a second rush- how to make it safe. Without the option of standard perimeter security models, remote workers need new cybersecurity measures that offer the same protections working from the office did. Here's 10 ways IT can do that in order to strengthen cybersecurity for remote teams:
1. Use Dynamic Authentication 
The use of stolen credentials in cyberattacks was already a problem before remote work became the norm. Now it's an even bigger problem without the legacy security models offices used to have. One answer to this issue is multi-factor or two-factor authentication (MFA and 2FA respectively.) These authentication tools use a secondary evidence to verify user logins. This way employee credentials alone aren't enough to get through the door. Authenticating employee logins is a simple way to provide remote workers additional protection against brute force attacks and others that require stolen credentials. 
2. Employ Conditional Session Access
Conditional session access offers protection to remote workers by creating a unique key to access the network based not just on login details but device details too. Conditional session access is like a more strict version of authentication in a way. To sign in to a network or web app, all conditions must be met and IT techs can stack as many conditions as they want. For example, conditional access may limit where sign-ins happen and not just who signs-in and requires multi factor authentication. So only users who have the correct, authenticated login details from the specified IP address will be verified and granted access. Like MFA, conditional session access defends against data breaches using brute force attacks or compromised credentials. 

Control Access to User Data to Strengthen Cybersecurity
3. Implement Role Based Access Controls
Role-based access controls (RBAC) help manage and authorize access to data based on the employee's role. Segmenting access based in this way limits data vulnerability points by restricting access to only what's necessary for the assigned role. These automated controls also help IT personnel to more easily manage and monitor access by grouping employees in role categories. If a remote employee falls victim to a cybersecurity attack, the role-based data segmentation helps curb the spread of damage due to restricted access from their assigned role. And aside from data protection, RBAC helps data practices stay compliant. Because RBAC relies on using least privileged access it helps fulfill purpose limitation mandates in many regulations. 
4. Create a Virtual Network Perimeter
Communicating with a company network opens remote workers up to vulnerabilities not typically experienced in an office. With that said, extra protection for how they log in is needed. VPNS provide anonymity and privacy to remote workers signing in from personal WiFi connection while a software defined perimeter (SDP) creates a type of closed boundary to encase the network. An SDP almost mimics a legacy perimeter defense system using software rather than hardware. Only when presented with an authorized and authenticated user and device will the locked perimeter open to allow a connection to the network. The perimeter is otherwise closed and locked and can't be detected. This allows remote workers to securely connect without having to worry about their access being compromised. 
5. Monitor User & Network Activity 
Network monitoring is an essential part of any cybersecurity plan, and especially important when it comes to more vulnerable connections like remote workers. While some other security techniques aid with general monitoring for more granular controls, IT might  consider a network deployed user activity monitoring (UAM) that can surveil anyone connected to the network. Network UAM can alert administrators to improper access attempts and misuse of data to help thwart exfiltration attempts and detect insider threats and noncompliant behavior. And network user monitoring works in other ways too like providing evidence during forensic investigations and helping along cyberattack remediation if a data loss event does happen.

Start Updating Your HR Cybersecurity Practices Today
6. Encrypt Server Communications
While IT has very little control over the connections remote workers use, IT can strengthen cybersecurity for remote teams by boosting the security from the company's side through server communication encryption. Transport layer security, or TLS can be applied to an organization's web application and communications the same way it's applied to web browsers and websites. As web based applications and communications are the foundation of remote work, employing TLS on an organizational level can protect against data breaches and other cyber attacks and provides further authentication of users. 
7. Remove All Trust From Network Access 
Fortifying network and server access is top priority in order to strengthen cybersecurity for remote teams; there is no better way to do that than to migrate to a zero-trust architecture. A zero-trust environment requires authentication and verification of all devices and users for network access. This type of aggressive, trust-no-one approach utilizes many of the security measures mentioned above—MFA, RBAC and microsegmentation—to create a closed network fortress that blocks unauthorized access, protects against data beaches and limits the damage by restricting and segmenting access.

Learn what Zero Trust Is and How Your Business Can Benefit
8. Assess & Secure Assets
When it comes to IT security, all assets must be considered. Aside from data this includes devices being used to access company networks. For remote employees this often means personal devices. To strengthen cybersecurity for remote teams, personal devices must be taken into account when considering network access. Accurately assessing which devices have access to what enterprise data and keeping track of the health of those devices allows IT to monitor weak and vulnerable access points and patch, update and address them as needed. 
9. Require Regular Password Changes
To emphasize the importance of secure passwords, IT can establish company-wide password mandates to keep remote employee credentials safe. Such mandates can include password character requirements like the use of special characters and regular password updates to avoid stale and reused passwords. Encouraging employees to use password managers helps employees keep track of password updates and can even help create unique, hard to guess passwords. Like multifactor authentication and conditional session access, regular password updates protect against credential theft.
10. Renew Cybersecurity Training
While remote work isn't a new idea, working remotely is new to many. Although the IT department understands how that affected cybersecurity, there's a good chance the rest of the workforce doesn't. Updating employees on new cybersecurity protocols is just as important as updating the security itself. A refresher course in security processes that emphasizes the changes made for working remotely is crucial for employees so they can understand how to use any new security protocols and be aware of the threats that face them as remote workers.
---
Harness
Data & Analytics With Teramind
Empowering your team to be more focused, decisive and productive is no easy task. Managers and team leads need clear metrics to manage their teams efficiently, but all of the data can be overwhelming. Teramind fills the missing gap in existing employee monitoring solutions by translating raw tracking data into meaningful metrics that can help you make data-driven decisions.
But don't just take our word for it…