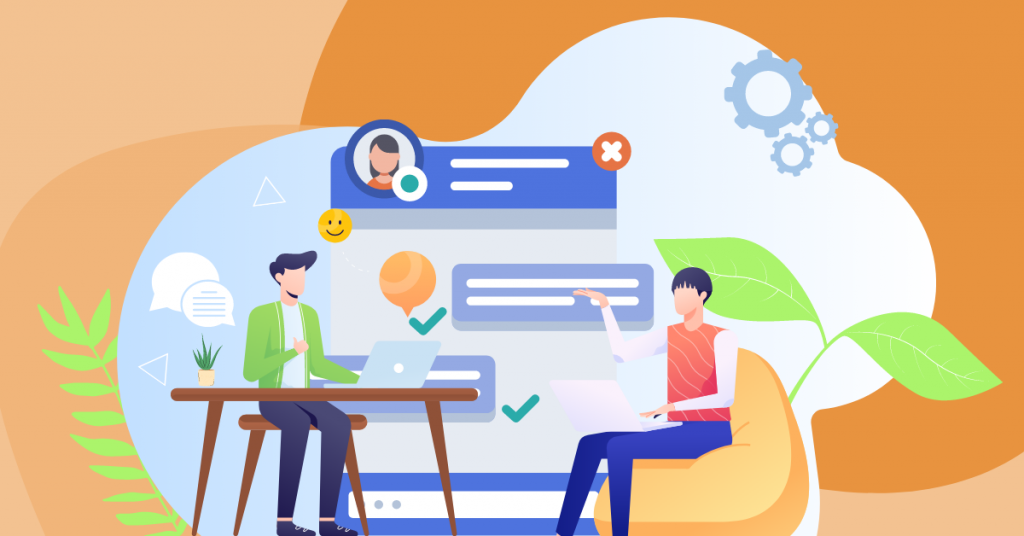 Compliance
Unifying A Dispersed Call Center Through Security, Compliance and Workflow
Like many other businesses in 2020, call centers were forced to shutter their doors and migrate to remote work. The move was widely beneficial to call centers and their employees. Increased productivity and lower attrition rates were largely credited to the flexibility remote work provided agents. But the shift wasn't without issue. Call center leaders were faced with heightened security concerns, a greater risk for incompliant behavior among staff and a dispersed workforce that was harder to manage. While these issues vary in scope, a single solution emerged as a means to unifying the security, compliance and workflow practices of a dispersed call center: user behavior monitoring. 
Below we outline how three separate call centers used behavior monitoring to address these issues:
Use Case: Strengthening Cybersecurity 
A survey conducted by Coveo last year found that security and fraud risks associated with call center homeworking were a concern for 41% of business leaders. It's not without reason, either. Agents working with customers' personal identifying information in an uncontrolled, unsupervised environment present a greater risk of data theft and potential fraud. Fortunately, the cybersecurity and data loss prevention tools featured in user behavior monitoring software provide added protections needed. 
Take for example one call center that expanded their user behavior monitoring suite last year: 
At the time, the call center was already using Teramind's user behavior monitoring to track agent productivity but broadened the scope of their monitoring to include data loss prevention once the office migrated to work-from-home.
The tools the call center leaned on to strengthen the cybersecurity of their now fully remote team focused on file transfer tracking and access control policies. Setting up these new rules within the monitoring suite immediately alerted administrators to agent actions like file download attempts, unauthorized sign-in attempts, and confidential file access attempts. 
Three months into their dispersed workflow, administrators received a worrying alert: one of their agents was attempting to access the company cloud outside of working hours, a rule administrators set up to help control access to the company data. Even more worrying, the illegal sign in attempt was recorded 97 times. Immediately, IT was informed and the problem was quickly diagnosed. The call center agent had fallen victim to a hacker and their credentials compromised. 
Fortunately, no damage was done. Because of the endpoint DLP provided by the user behavior monitoring suite, administrators were immediately alerted to the vulnerability and were able to take action to remedy the compromise and reassess the security of the rest of its remote staff. 
Use Case: Ensuring Compliance
The absence of centralized, perimeter security in remote call centers brings to light another concern of working with a dispersed staff: compliance. One compliance jurisdiction a majority of contact and call centers are held to is the payment card industry. Cloud-based payment systems make compliance easier by routing payment information outside of the call center, leaving them outside the purview of such regulations. But, only 22% of contact centers utilize such a cloud payment service. This leaves many call centers in need of additional compliance measures, especially when employing a remote workforce, such as the call center detailed here: 
The call center initially looked to Teramind to solve a compliance issue it was facing when still working in an office. The center's managers initially discovered service agents sharing customers' personal information on an unauthorized channel in order to more quickly resolve service tickets. To prevent such an event from happening again, the call center put encrypted file sharing servers into place for its staff and deployed a user behavior monitoring software for compliance monitoring. 
The software monitored the agents' screens and keystrokes for sensitive personal information like credit card and bank account numbers. Then upon detection, alerts were sent informing both the agent and administrators of misuse. 
While no incidents of incompliant behavior were reported, the call center soon faced another compliance event, an audit. The painstaking task of compiling compliance reports for the audit was done with relative ease. Relying on their user behavior monitoring audit reports, the call center's IT staff was able to provide the necessary evidentiary files pertaining to the handling of the call centers's PII among other data. In this compliance use case, the user monitoring software not only provided proactive compliance assurance but forensic investigative reporting support as well. 
Use Case: Managing Workflow 
The rise of cloud contact center services have provided call and contact centers with less expensive and more secure solutions for servicing customers. The convenience offered by cloud call centers makes it all the more attractive, especially after the industry wide move to remote work in 2020. But it's a double-edged sword. Although these solutions give agents the ability to service customers through calls, email, social media and the internet, it's harder for call center management to keep track of agent workflow and tasks, particularly when they're working remotely. 
A fully remote call center deployed their user monitoring software soon after they adopted a cloud contact center service to do just that. 
Beyond its DLP and compliance uses, user behavior monitoring in its most basic form provides a single platform that allows call center administrators and managers to track the productivity and task breakdown of their agents. Used in this manner, user behavior monitoring performs time tracking and offers an in-depth look at how agents split their time between the different service channels provided by the cloud contact center software.
Administrators and managers were able to see how each agent resolved service issues and gave more insight into their individual workflows. This additional data furnished by the monitoring suite helped managers optimize agent workflow and identify areas where the customer experience could be improved. With behavior intelligence reports and analysis, the call center utilized its behavior monitoring software well past their initial intentions. 
Conclusion
Unifying a dispersed call center through security, compliance and workflow practices is achieved by using a common call center practice: behavior monitoring. While many call centers monitoring strategies focus on quality assurance, expanding the practice to include agent monitoring can strengthen cybersecurity, ease compliance protocols and help identify new ways to optimize workflows, answering the many pain points that often come with call center evolution. 
---
Harness
Data & Analytics With Teramind
Empowering your team to be more focused, decisive and productive is no easy task. Managers and team leads need clear metrics to manage their teams efficiently, but all of the data can be overwhelming. Teramind fills the missing gap in existing employee monitoring solutions by translating raw tracking data into meaningful metrics that can help you make data-driven decisions.
But don't just take our word for it…