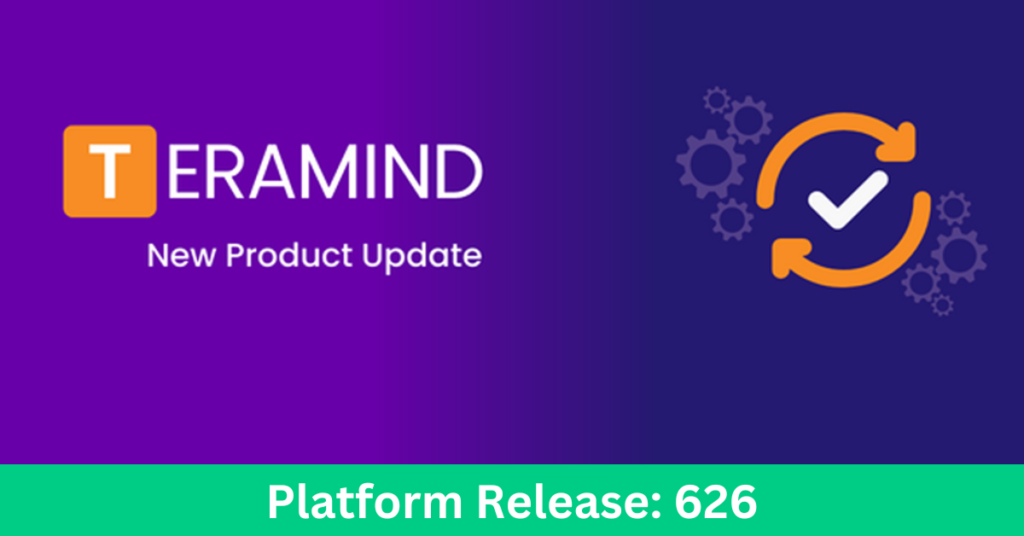 Product Release
Introducing New Features Across the Platform | Release 626
Check out the highlights from our most recent update, Platform Release 626! With 174 updates, we delivered nearly a dozen new features and many improvements that will boost your efficiency and increase the security and reliability of your deployment. See the highlights below. For a full rundown, check out the complete Release Notes here.
New Activity Monitoring: Track IM Chats on Zoom Web
We have added support for Zoom (Web) IM monitoring on our list of monitored channels that will allow you to track chat conversations, participants and file sharing by your team. You will also be able to apply behavior policies and rules to prevent insider threats and data leaks. For example, stop a message from going out if sensitive content is detected:
You can select it from the Monitoring Settings > monitoring profile > Instant Messaging window.
You can view the chat activities from the Monitoring > Instant Messaging report.
You can select it from the Messaging App criteria on the Activity or Content Sharing rule.
Platform Availability: Cloud, On-Premise
Where to Find it On the Dashboard: Monitoring > Instant Messaging
Optimize Bandwidth Utilization for Agent Uploads
If you have a heavy network load or many concurrent users, we've introduced two options to help you prevent overloading your infrastructure by imposing a throttled bandwidth for Agent uploads. Furthermore, you can configure the upload to take place during off-peak hours only – making the operation smoother. These might also be useful if your end users have a slow connection:
The MAX UPLOAD BANDWIDTH (KB/S) field allows you to set the maximum upload bandwidth (in kilobytes per second). If no value or a 0 value is set in the field, the bandwidth will be unlimited.
The TIMEFRAME TO UPLOAD COLLECTED DATA lets you specify a time range for the upload activity. This will async the upload of the video/audio recordings. You can drag the two sliders to adjust the time. If no timeframe is configured, the Agent will be able to upload data anytime.
Platform Availability: Cloud, On-Premise
Where to Find it On the Dashboard: Monitoring Settings > Advanced
View All Privileged Users' Activities with the New Audit Report
You can now conduct a more robust audit of all activities and interactions of privileged users including admins with the new BI Audit report.
While the report displays similar information previously available on the System > System Log report, you now have access to this data with the enhanced features within our modern BI reports, including advanced filters, cloning, detailed views, and more – making it much more flexible to get a customized view for your use case.
At the moment, the report comes with a Grid widget only. Dynamically view all the same information from the Teramind System Log report—like Date, Employee, IP, Action Type and Object Type, for instance—with the flexibility and drill down capabilities of our BI Dashboards.
Platform Availability: Cloud, On-Premise
Where to Find it On the Dashboard: BI Reports > Audit
Get More out of Your Active Directory with LDAP Groups
A new, LDAP Groups dataset will allow you to filter employees by their Active Directory group(s). The LDAP Groups will work in conjunction with the Employee, Department, or Computer filters letting you finetune the BI reports according to your organizational setup and employee roles:
Platform Availability: Cloud, On-Premise
Where to Find it On the Dashboard: BI Reports > Filter panel
Proactively Detect Sensitive Content in Draft Emails
Detect and stop potential data leaks and threats earlier with new content sharing rules that monitor draft emails. Now you can determine if emails contain sensitive content before a user hits send and proactively protect your organization's most vulnerable data.
Note: the rule will trigger when the draft is saved.
Platform Availability: Cloud, On-Premise
Where to Find it On the Dashboard: Behavior > Policies > Rules Editor
Enhance Security with Adaptive Authentication
Previously, a user/admin was required to confirm with their password when making any changes to the Teramind Dashboard. However, some users might not have a password (e.g., if they are external LDAP users), which is why we've introduced a new option to make it much more convenient to authenticate any dashboard changes.
The new, CONFIRMATION METHOD FOR DASHBOARD CHANGES will let you choose the preferred authentication option for confirming any changes made on the Teramind Dashboard:
To learn how this works with 2FA, LDAP and password authentication, check out the release notes here.
Platform Availability: Cloud, On-Premise
Where to Find it On the Dashboard: Settings > Security
Mac Enhancement Continues
As our Mac user base continues to grow, we're committed to building new capabilities for our Mac Agent to align it with our Windows Agent in terms of feature parity. We've added the ability to override the default domain name for enhanced privacy, easier ways to customize network monitoring, and updated keystroke capture for special characters in addition to the new features listed below.
Control Employee Access with the Remote Lock/Unlock Feature
Quickly lock out an employee remotely when you detect any malicious intent and minimize ongoing damage with the new Lock feature:
The Status column will show if the employee is Locked or Active.
When you apply the Lock action, the employee will be taken to the lock screen immediately if they are online. Otherwise, the lockout will take effect when they next come online:
If the employee tries to log back in, they will be automatically logged out within a minute. Once the lock feature is enabled, it will continue to work even when the employee is offline. You can use the Unlock option to unlock the employee and restore access anytime.
| | |
| --- | --- |
| | Note that while the Lock/Unlock actions are displayed for all employees, the actions only work on employees using the Hidden/Stealth Agent. |
Platform Availability: Mac / Cloud, On-Premise
Where to Find it On the Dashboard: Employees > Action menu
Make it Easy for Users to Stay Logged In
With the new Stay Logged In feature for the Mac Revealed/Visible Agent, users no longer have to log in each time they start their work:
When this option is enabled, Teramind Agent will automatically log in when it's started. Note that the Stay Logged In option is only shown when you enable the Save password option.
Platform Availability: Mac / Cloud, On-Premise
Work More Efficiently with Hierarchical Tasks & Search Features
We have updated the Mac Revealed/Visible Agent so that it's now similar to the Windows Agent and supports Hierarchical Project/Task Lists and Search. This makes it easier for employees to work on their own tasks or sub-tasks, search for previous tasks, and manage projects better:
Platform Availability: Mac / Cloud, On-Premise
Better Instance Management with API Enhancements
New enhancements to our API framework will allow you to better manage your enterprise deployment.
These new calls will let you efficiently capture entities from menus that have dynamic sub-menus such as BI Reports, Dashboards, Monitoring, and more so you can enrich your enterprise dashboards with Teramind data.
View the list of these new calls in the release notes here.
Other New Features & Improvements
In addition to the banner features and updates we've released, we've also updated usability and functionality across the agent to enhance your overall experience.
Display All Nodes on the Server Management Screen: Previously, OCR nodes were displayed on the Settings > Server Management tab under the Nodes section. Now, the dashboard will display information for all nodes including the Master and BI nodes for a single unified view.
Optimized Saving of Screen & Audio Recordings: Previously, empty folders would be created even if screen and audio recordings were disabled. We've updated the recording mechanism so that the server will create folders only when required (e.g., before writing a recording), allowing you to save storage volume.
Streamlined Screen Update Requests: Teramind Server sends a screen update request to the Agent periodically. We have optimized the process so that the requests are sent only as needed—reducing both the memory and network loads.
Check out the full list of updates in our release notes here.
Optimize your business with the latest version of Teramind