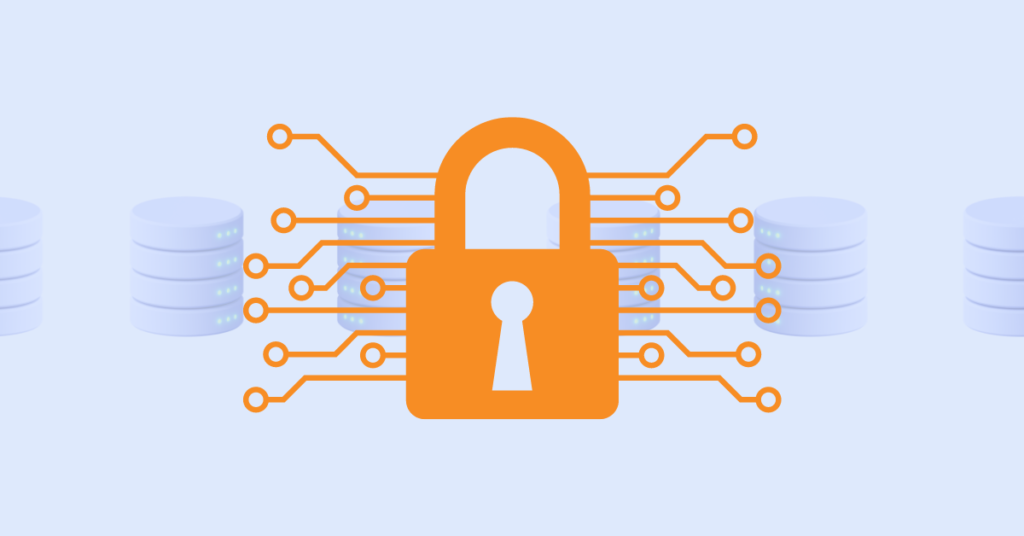 Data Loss Prevention
Network Security Features to Combat Insider Threats
If you pick it right, modern firewall technology can be extremely effective against all kinds of insider threats, including malicious threats, where someone inside the company is deliberately targeting the network, and negligent attacks, where insiders are duped into participation.
By having better firewall systems in place, companies can protect sensitive data and core assets from hackers and black hat operators. But the firewall, as a utility, is much more complex than it used to be in the earlier days of IT – it's something that has evolved along with the times, and with the threat landscape.
What Is Network Security?
At the end of the day, network security involves all of the coordinated attempts to keep networks resistant to hacking and cyberattacks. Network security involves a lot of different aspects – there's endpoint monitoring, encryption, strong network topologies, and of course, firewalls.
Firewalls are often a core component of a network security system and architecture. But these days, they do even more to keep a company's data safe.
Network Monitoring To Protect Against Insider Threats
One of the best new tools that businesses have is the ability to monitor network traffic in very robust ways.
Old traditional first-generation firewalls were mainly used to create a perimeter security posture. They could seek out problematic data packets coming through a particular gateway, but aside from that, they were fairly limited in what they could do otherwise to keep systems safe.
With extensive network monitoring, next-generation firewalls and other systems can see more capably what's happening within a network, and where suspicious activity might lie.

Five Network Security Features and Principles to Combat Insider Threats
Here are some of the new technologies that have been very effective in helping cybersecurity people to harden and protect systems.
Integrated Threat Prevention and Next-Gen Firewalls
One of the principles of modern security is called integrated threat prevention (ITP). This has to do with deploying more sophisticated tools, and also, with putting together a more deliberate and coordinated architecture.
Let's talk about how firewalls can contribute to integrated threat prevention.
One useful advancement is the evolution of the stateful firewall – a modern version of the old stateless firewall that provided simple perimeter security.
Simply put, the stateless firewall of years passed simply checked data as it moved through the network gateway.
Stateful Firewalls
A stateful firewall evolved from its stateless predecessor and features some other capabilities, too. Sometimes described as a 'dynamic packet filtering system,' the stateful firewall adds data and insights.
Basically, as the data packets move around inside the network, the stateful firewall can keep an eye on their labeling and what they contain. Beyond that, the system also observes how they are used, in order to get much better cybersecurity intelligence. This is often very actionable for security professionals. For example, this functionality can be useful in the context of user behavior analysis and the insight that it provides.
Cloud Firewalls
There's also the cloud firewall – by definition, a cloud firewall is a firewall that is hosted in the cloud. But there's more context to it than that. A cloud firewall might contribute to integrated threat prevention in a number of ways. Deploying that concept of stateful firewall operation from wherever it is hosted (illustrated by this Palo Alto resource on next-generation firewall designs) is one example of this. The modern firewall should provide protection against both basic and advanced cyber threats; antivirus and anti-malware is just part of the equation. By enabling extensive network monitoring, companies are better able to seek out threats and mitigate or eliminate them.
All of this is part of "certain core functionality that is essential to effectively protecting an organization against cyber threats," to quote analysts interested in firewall design. Other pieces like Unified Security Management and Hybrid Cloud Support are also components of the desired state for forward cybersecurity posture. Then there's IoT security, the ability of centralized systems to police an ad-hoc or P2P network of connected endpoint devices. Solving these problems is part of creating the next-generation designs that will stand sentinel at company gates. 

Unified Security (Threat) Management
This type of system is often described as a system where a single hardware or software platform provides more than one security function. The next-generation firewall can apply here, too. As mentioned, the next-generation firewall is doing more than one thing. Along with securing the network from viruses and malware, it may also be accomplishing a set of other tasks, including:
· Inspecting packet headers for data in transit
· Updating patches, security code and virus detection systems automatically
· Providing a centralized cybersecurity command center
Some types of content filtering and web filtering can also be useful.
Beyond that, the USM next-generation firewall will often enable user activity monitoring to track what's happening within a network footprint, whether that's in the form of email, application use, web forms, etc.
That kind of deep management is really at the core of what a next-generation firewall does to seek out insider threats and respond.
Identity and Access Management Systems
Identity and access management or IAM can also be an important component of next-generation firewall systems.
First of all, IAM is the practice of labeling each individual user and assigning privileges based on their job titles or other relevant status.
Think of it as people working on a need-to-know basis. The only people who will have access to a given network resource are those who need that data access to do their jobs. They may also be subject to stronger background checks or security clearances internally.
With these systems in place, the network architecture can be more capable in looking for suspicious user events or insider threats.
The methodologies differ, but you can see how a user behavior tracking system can work with identity and access management and data packet filtering to do more than just basic traffic cop activity online, as information goes into and out of the network, and as it progresses inside of the network itself.
Scalable Security
Another component of good firewall design is making sure that it can scale with business growth and complexity.
For example, if there is a task force team to look at data center and cloud concerns, these people can be continually assessing whether the data center has the security components that it needs. They can also brainstorm how to centralize security oversight, and how to use strategies like VPN and encryption to protect data in the field.
In other words, the security operations contemplate the entire data journey.

UEBA: Behavior Analytics to Mitigate Insider Threats
Of course, throughout the entire network hardening process, it becomes clear that next-generation firewalls can also benefit from complementary technologies or "reinforcements" in the fight against insider threats and hackers.
One of the most powerful ones is user behavior analytics and related software. UEBA brings another level of oversight to what's happening inside a network.
For example, imagine if company leaders could review user activity sessions by video, and even mine them with AI analysis to look for instances of access to documents or sensitive data sets.
This takes an enormous amount of guesswork out of what security professionals do.
Playing into the UAM angle, role-based access controls are also complementary to robust firewall design.
Many of these security monitoring systems work on the basis of heuristics or Bayesian filtering (or something similar) to explore similar anomaly detection. They're looking for outlier instances where somebody is accessing data in a unique way – for example, from a particular location, or at certain hours of the night. Then the security platform as a whole presents those insights, or human operators collect them manually.
Conclusion
These five parts of a cybersecurity architecture are some of the best practices for making sure that companies are fully supported in fighting insider threats and cyberattacks.
In some ways, these types of technology restore hope to the equation. When company executives and business leaders are discouraged by the sheer number of hackers out there, and the sophisticated tools they employ, they can take comfort in the knowledge that these protective mechanisms meet bad actors on their own terms and push back against the efficacy of things like ransomware attacks and data pilfering. It's worth thinking about how the above firewall technologies and related tools apply to an enterprise network.
Monitor your network to protect against insider threats