Real Time Monitoring & Risk Measurement
Teramind provides a risk exposure snapshot of your entire organization. Quickly identify users that violate company policies or put your organization in harm's way. Our history playback and metadata features allow for easy in-depth analysis of every user's behavior. Administrators can proactively block undesirable actions and warn users to help enforce and promote safe IT practices.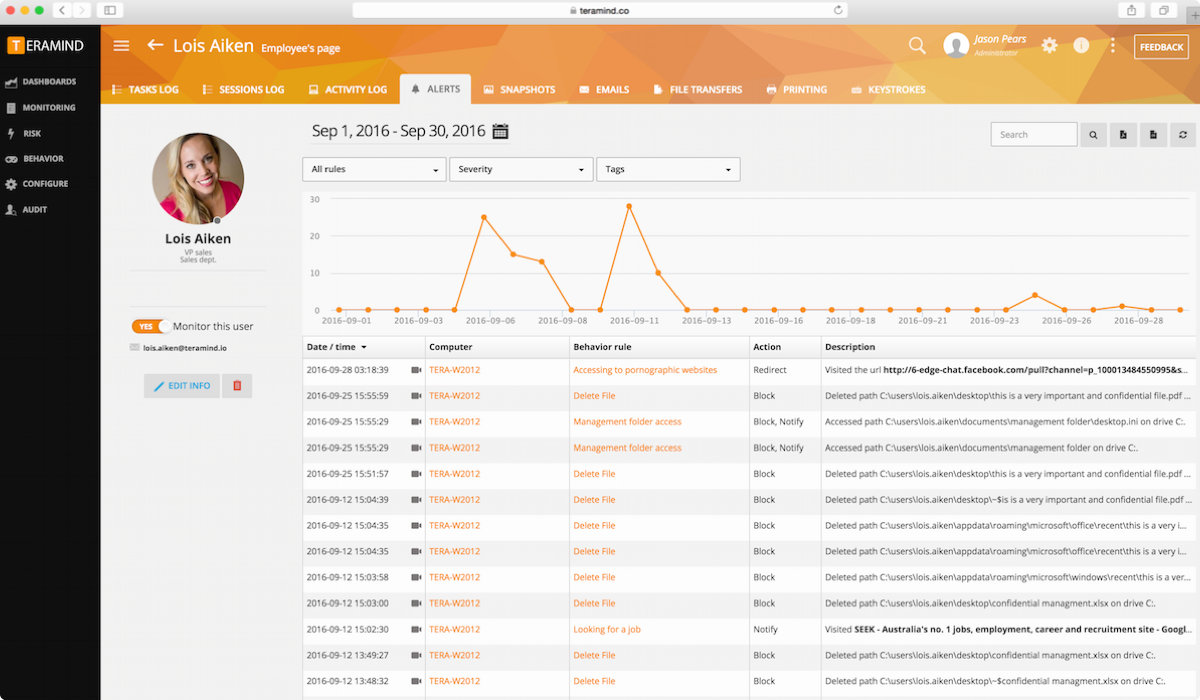 What types of rules can I implement?
Rules can be defined by any observable user activity. For example, if a user sends an email from a personal e-mail account to a competitor, rules can be proactively set to block this behavior. Our rules are fully customizable which allows for easy set up but also allows for complex configurations, if necessary.
Full User & Departmental Visibility
Keeping tabs on rule violations and analyzing employee behavior is simplified with our dashboards and widgets. Teramind offers the option of:
Assigning a risk level to each rule
Aggregating risk scores by department, by user, or by rule level
Understanding corporate/departmental behavior trends
Investigations Made Easy
When you identify your risky users, the proof is readily available. Full video recording and meta data can be stored as long as you choose and backed up as often as needed. Keep historical records for investigations and access the data you need seamlessly with our search options.